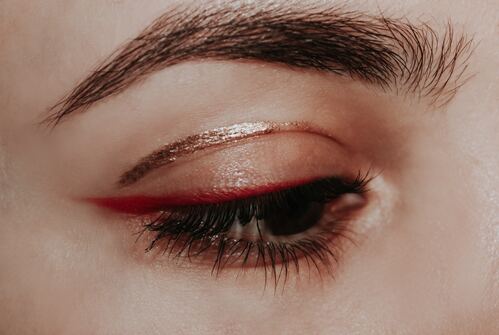 When it comes to enhancing the allure of your eyes and achieving a dramatic, wide-eyed look, volumising mascara is a game-changer. Often referred to as the "false lash effect," this magical cosmetic product can instantly transform your eyelashes, making them appear lengthy, thick, and more voluminous. This article delves into the world of volumising mascara from brands like MCoBeauty. It explores how it can amp up your look, offering an alternative to the time-consuming and sometimes cumbersome process of applying false lashes.
The Allure of Fuller Lashes
Long, full lashes have been a symbol of beauty and allure. They frame the eyes, make them appear more prominent, and draw attention to one of the most captivating features of the face. Achieving this look has traditionally involved false eyelashes or lash extensions, which can be expensive, time-consuming, and may require frequent maintenance.
The Rise of Volumising Mascara
Volumising mascara has emerged as a popular alternative to achieving the "false lash effect" without the hassle and commitment of lash extensions or falsies. This mascara variety is specifically designed to enhance the volume, thickness, and length of your natural lashes. It achieves this effect through a combination of unique brush designs and volumising ingredients.
Key Features of Volumising Mascara:
1. Unique Brush Designs: Volumising mascaras often feature brushes with bristles that are designed to coat each lash from root to tip. These brushes are engineered to separate and lift lashes, ensuring an even application of the product.
2. Thickening Formulas: The mascara formulas are enriched with ingredients like waxes, polymers, and fibres that cling to your lashes, building them up and creating a thicker appearance. These formulas are also designed to be long-lasting and resistant to smudging or flaking.
3. Jet-Black Pigments: Volumising mascara typically contains intense, jet-black pigments that provide a bold and dramatic look, enhancing the contrast between your lashes and the whites of your eyes.
4. Lash Conditioning: Numerous volumising mascaras also integrate ingredients aimed at conditioning and nourishing your lashes, helping to keep them healthy and preventing breakage.
How to Achieve the False Lash Effect:
1. Curl Your Lashes: Start by curling your lashes using an eyelash curler. This step helps lift and shape your lashes, creating a more open and voluminous appearance.
2. Apply a Primer: Consider using an eyelash primer before applying volumising mascara. This extra step can add even more volume and length to your lashes.
3. Wiggle the Brush: When applying volumising mascara, gently move the brush back and forth at the base of your lashes and then sweep it upwards. This technique ensures that the mascara coats each lash from root to tip, maximising volume.
4. Layer for Intensity: For a more intense look, you can apply multiple coats of volumising mascara. Just be sure to let each coat dry before adding another layer to prevent clumping.
5. Focus on the Outer Corners: To create a cat-eye or winged effect, concentrate additional mascara on the outer corners of your lashes.
The Versatility of Volumising Mascara:
One of the remarkable features of volumising mascara is its versatility. Whether you're going for a natural look for a daytime event or a bold, sultry look for a night out, volumising mascara can be adapted to suit any occasion. You can achieve subtle volume with a single coat or go all out for a more dramatic and bold appearance.
Conclusion
Volumising mascara from brands like MCoBeauty offers a convenient and effective way to achieve the coveted "false lash effect." With its unique brush designs, thickening formulas, and intense pigments, it can transform your natural lashes, making them appear longer, thicker, and more voluminous. This versatile cosmetic product is a must-have for anyone looking to amp up their look, whether it's for everyday wear or a special occasion. Say goodbye to the hassle of false lashes and hello to the captivating allure of volumising mascara.